1000+ MILES
Let's travel trough summer Scandinavia together!
TRACKDRIVING
Put your car to the test!
VIP PARTIES
Scandinavias most popular nightclubs!
ROUTE OF SWEDEN 2022
Watch out for more info coming up!
THIS IS WHAT WE DO
Route of Sweden is an annual exclusive automotive event containing over 1000 miles on scandinavian roads during 6 days and 5 nights.
Our goal is to create the maximum experience, giving you memories that will stay forever, even though some people may not even believe them. We offer you the complete package with six days filled with a lot of driving both on roads as well as the track, dinner parties and nightlife in some of the most popular summer cities.
Compared to other events, this is as close as it gets to an all-inclusive VIP event.
GENERAL INFORMATION
■ Route of Sweden is not a competition
■ The event is not responsible for any damages or costs on any subjects or track caused by participants
■ The car that is being used must be inspected and approved to be used on common roads
■ Alcohol consumption in connection with driving is not tolerated at all
■ The organizers have full power to exclude a participant at any time during the event if this person does not comply with the terms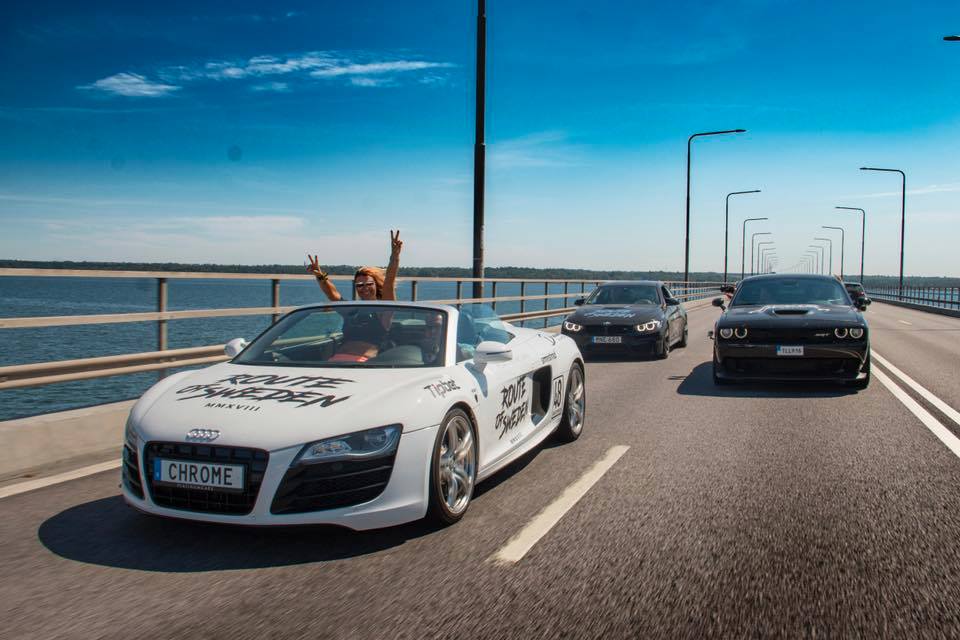 FAQ
Are you allowed to put your own stickers on the car?
Answer: Yes, as long as Route of Swedens standard decal set is fitted properly.
If you are uncertain or has questions, contact us, and we'll come up with a solution.
Can my company participate?
Answer: Yes, you can participate as a company in Route of Sweden.
How many cars is participating?
Answer: The maximum number of vehicles are 50. Strictly first come first serve, no exceptions.