SNOWSCAPE RALLY INVITATIONAL
Snowscape Rally is an invitational automotive event gathering a large group of friends and family with one shared interest – having fun and live life.
And how do you enjoy life most? In a fun car of course! A fun car does not necessarily has to be the fastest, biggest or most expensive, luxurious car even though it helps in some cases…
In this winter event we will fill our days with driving both on roads as well as the track, skiing, dinner parties and nightlife in some of the most popular northern nightclubs.
Let's get crazy below zero!
CONFIRMED TEAMS:
Tomas J | Mercedes CLA 45 AMG
Mathias B + Mackan | Dakar Outlander
Jonas + Tove | Audi RS4
Marcus + Malin | Audi RS4
Erik + Helena | Porsche GT2
Linus + Charlotte | Lamborghini Huracan Spyder
Jonte + Helene | Porsche 911 Turbo
Antony + Kristian | McLaren 540
Alex + Mathias + Jonny | Audi RS6
Seth + Rhebecca | BMW X5
 Daniel + Martin | Toyota Yaris GR
Riccardo + Edvard | Porsche 992 Carrera S
Jocke + Thomas | Audi RS6
Peter + Fors | Tesla
Andrée + Andreas | Porsche 911 GTS
Daniel + Ulf | Audi RS4
Tobias + Björn | BMW M2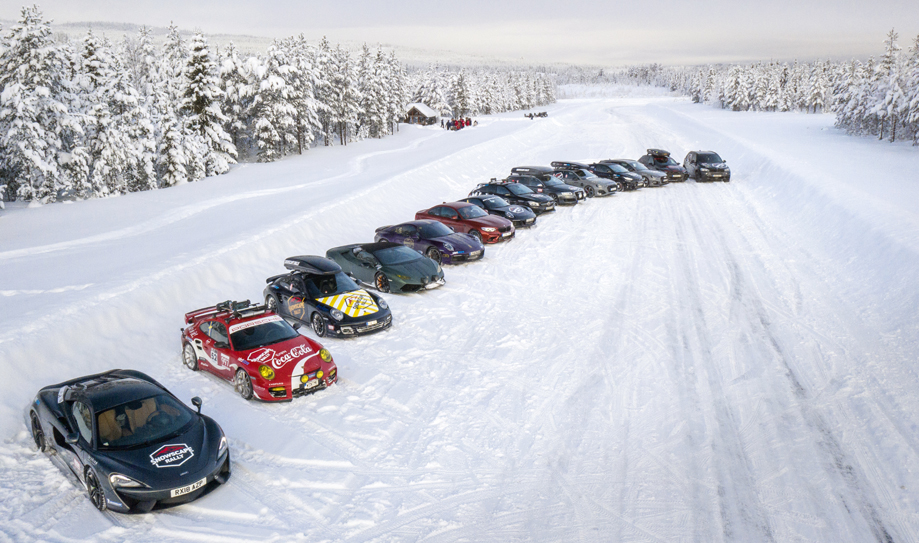 SNOWSCAPE TROPHY
Gotta have some sort of winning team right?
During the event the teams will collect points depending on car, but also extra equipment and tasks performed. At the end of the event we will have a winner of the Snowscape Trophy!
SPORTSCAR - 10 POINTS
Bring a sportscar to gain 10 points. Why not test that McLaren on the ice track?
UNPRACTICAL CAR - 7 POINTS
Is your car to big to fit in a parking spot, or to small to even fit a bag?
ROOF BOX OR SKI RACKS - 7 POINTS
When you go skiing, you put your stuff on the roof. That's like, mandatory…
RWD DRIVEN CAR - 6 POINTS
Because going sideways is more fun!
WRAP BATTLE - 7 POINTS
So you got yourself a custom wrap/decal kit for the SSR21? Collect them points!
OFFROAD ADVENTURES - 5 POINTS
Watch out for that snowwall! Oh you didn't? Here's 5 points.
SLED RIDER - 5 POINTS
Ride behind a car, on a sled, snow racer, skis, snowboard – Get creative!
4x4 DRIVEN CAR - 5 POINTS
4WD should get the job done right?
KING OF THE HILL - 5 POINTS
Snap a selfie of all team members from the top of the mountain!
EXTRA LIGHTS - 3 POINTS
Lighten up, and collect 3 points.
TOPS OFF - 4 POINTS
Are you mad enough to bring a cab to Snowscape Rally? The points are yours, but only if you drive with roof down more than once.
DAY 1 | 27 JAN
Stockholm to Sundsvall
4h
DAY 4 | 30 JAN
DAY 2 | 28 JAN
Sundsvall to Funäsdalen
4h
DAY 5 | 31 JAN
DAY 3 | 29 JAN
Funäsdalen to Åre via Flatruet
3h40min
DAY 6 | 1 FEB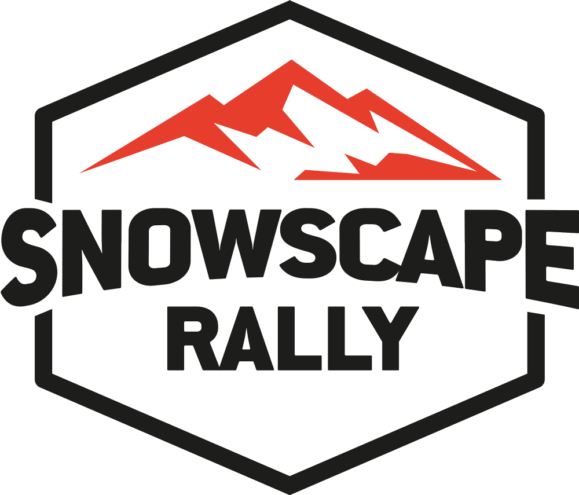 SCHEDULE & DATES (NOT CONFIRMED!)
DAY 1 | 27 JAN
Stockholm to Sundsvall
4h
DAY 2 | 28 JAN
Sundsvall to Savalen Fjellresort
6h
DAY 3 | 29 JAN
Savalen to Åre via Trondheim
5h
DAY 4 | 30 JAN
DAY 5 | 31 JAN
Åre Track Day
Dinner & Goodbye
FAQ
Are you allowed to put your own stickers on the car?
Answer: Yes, as long as Snowscape Rallys standard decal set is fitted properly.
If you are uncertain or has questions, contact us, and we'll come up with a solution.
Can my company participate?
Answer: Yes, you can participate as a company in Snowscape Rally.
How many cars is participating?
Answer: The maximum number of vehicles are 15. Strictly first come first serve, no exceptions.
GENERAL INFORMATION
■ Snowscape Rally is not a competition
■ The event is not responsible for any damages or costs on any subjects or track caused by participants
■ The car that is being used must be inspected and approved to be used on common roads
■ Alcohol consumption in connection with driving is not tolerated at all
■ The organizers have full power to exclude a participant at any time during the event if this person does not comply with the terms