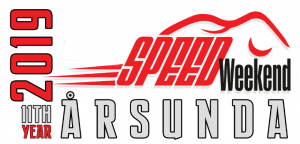 | ROUTE OF SWEDEN GOES NORTH!
Route of Sweden visits Årsunda Speed Weekend 2019 on Saturday 2/3 to Sunday 3/3.
Come join us on the ice and experience the worlds craziest rides on ice, as cars, motorcycles and even jet fueled kick-sleds (Yes, that's right) roaring down the "ice-strip"!
At night we visit nightclub Slick City for some party – Route of Sweden style!
DO YOU WANT TO DRIVE ON THE ICE? Book your starting number and read more about the event here.
Price: 2490 SEK
Including: Hotel (double room), entrance ticket to Speed Weekend and dinner at night.
LIMTED AMOUNT OF TICKETS AVAILABLE!
BOOK HERE: